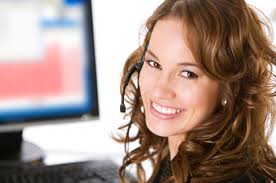 Methods of Payment:
We accept Visa, MasterCard, American Express & Paypal.  Phone orders and payment by check, certified check or money order are also accepted. Purchase orders are accepted from municipal fire departments and training academies. Contact us for details.
Contact Information:
We are committed to providing the highest level of customer service. Please do not hesitate to contact us with any questions or comments.
Contact by Email: sales@scbarentalco.com
Contact by Phone (Toll-Free): 877-347-3990
Shipping and Handling:
All individual orders will be shipped via United Parcel Service (UPS) Ground. Please allow 1 week for delivery. There will be an additional charge for rush orders (Next Day Air or Second Day Air).
Bulk shipments may also be sent should the Fire School request it. This will substantially decrease shipping costs to the students.  All bulk shipments are sent Freight Carrier.
Return Policy:
We are confident you will be completely satisfied with your rental SCBA ensemble, but we offer a full refund of the rental price if the SCBA does not meet your expectations and is returned unused before the start of your program. If you return the SCBA before the mid-point of your program, we will refund 50% of the rental price minus the shipping charges and a $50.00 cleaning fee. After the mid-point of your program, you are responsible for the full rental price. Note: shipping and handling charges are not refundable.
Privacy Policy:
We do not disclose or sell our customer database. The information we collect is solely for the purpose of processing and shipping orders. This information will allow us to completely fill an order and notify customers about an order's status. A confirmation notice for each order will be sent via email. A secure server is used to collect and process all orders.
Disclaimer:
SCBArentalco.com is not responsible for any damages resulting from the rental or use of all subject rental SCBA. Except as stated, no express or implied warranties are given. Damages, if any, are limited to the rental cost incurred. SCBA Rental Terms & Conditions Form for a complete statement of Terms & Conditions.